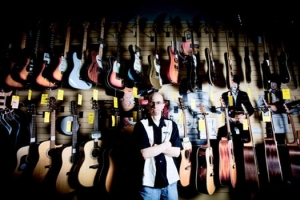 Bob Mingo opened Bob Mingo Music Sales in 1967
Bob Mingo opened Bob Mingo Music Sales in 1967, after being encouraged by fellow musicians who weren't happy with the local offerings at the time. The early store was in the basement of the Mingo home, only open nights while Bob held down a full-time day job and gigged on the weekends.
As the store became more successful, it outgrew the basement, and Bob relocated to Dominion Street, where it stayed until 2006. More and better brands were added to the mix over the years: Mingo Music is Atlantic Canada's oldest Yamaha dealer, and major brands like Peavey and Roland have been with us for over 25 years. Bob always had an eye open for "the next big thing", becoming the first Yamaha dealer in Atlantic Canada, and one of the first dealers for John Pearse strings in Canada.
Bob's son David joined the store full time in 1992, after graduating from Acadia University, and took over full ownership when Bob passed away in 2003. In 2006, he moved the business to 590 Prince Street, a historic property that was formerly the home of Weatherby's Hardware.  In keeping with the Mingo family tradition, David introduced sought-after brands such as Alvarez guitars and Blackstar amps, and continues to keep an eye open for "the next big thing".
A self-proclaimed "hack" on guitar, Dave Mingo is an alumni of the successful Truro school band program (fortunate enough to be in the Top Rhythm Section at a National competition in grade 12). He was largely taught by Wade Brown, one of Truro's local legends on guitar.
Although he has a BBA from Acadia, his real business education came from watching Bob, learning how to treat customers, manage inventory, and run a business the right way.
He was most recently in a 3 piece dance band, "The Heel Toe Express", and loves to see a full dance floor!
He is a Fender-Certified Guitar Technician, and lays a mean intro to "These Eyes" on piano.
CJ Prest
CJ Prest is the rose among the thorns at Mingo Music, welcoming customers with a smile and always eager to help.
CJ enjoys singing and playing guitar at many coffee houses and fund raisers with her husband Bob (Mingo Music's 5th Beatle), and is also active with her church's music program.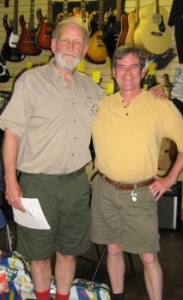 Keith MacInnes
Keith MacInnes is a long-time friend of Mingo Music, starting as a customer of Bob's "back in the day".
A guitar enthusiast, Keith also has a background in home audio systems, and enjoys showing customers the current technology in guitar amplifiers. His group "Odd Men Out" plays coffee houses and private functions.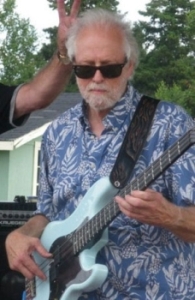 Gregg "Phisch" Fancy
Gregg "Phisch" Fancy is our resident road warrior and "bass guy", having toured/played/recorded with many major acts in North America and Europe, including Truro's own Horse and the Prime Minister of the Blues, Dutchie Mason.
He keeps the crowds hoppin' every Saturday at My Father's Moustache with Joe Murphy & the Waterstreet Blues Band, and is a regular at the Dutch Mason Blues Festival and the Harvest Jazz & Blues Festival.