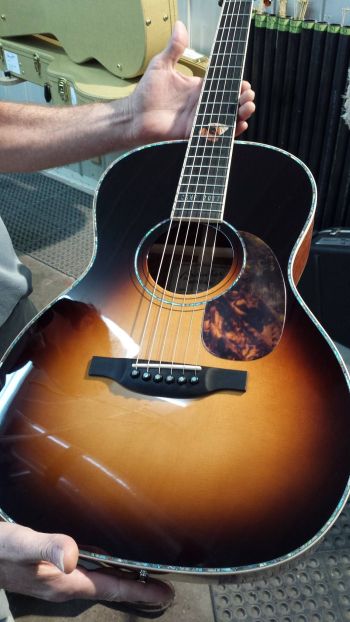 We are proud to be a dealer for Boucher Guitars!
These high quality Canadian-made acoustics have ended up in the hands of such notable performers as Neil Young and Bruce Cockburn, and have been impressing some serious players in the bluegrass community.
This 12-fret beauty was presented to Neil Young at the recent Canadian Songwriters' Hall of Fame.
They are made with 100% solid tone woods, including Adirondack AAAA spruce.
Come in and experience what quality sounds like.